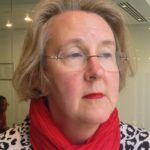 People who become parents through a surrogacy arrangement are not numerous (several hundred a year), but they are determined. And when they are so committed to being parents themselves, they have often been surprised that, to date, they had no rights to maternity or paternity leave and pay.
We sought to address this by giving intended parents in surrogacy the right to adoption leave and pay.  These rights are only available if these parents intend to apply for a Parental Order in respect of the child within 6 months of the birth and they expect that order to be granted. Not everyone who has a child with the help of a surrogate mother can apply for Parental Order and single parents are not eligible. Further information on Parental Orders (what they are, who is eligible, etc) can be found here.
In addition to the right to adoption leave and pay if their baby is due to be born to a surrogate mother on or after 5 April, 'Parental Order parents' already have a right to unpaid time off to attend up to 2 ante-natal appointments with the birth mother, if she is agreeable.
From April, adoption leave will be a "day one" right so 'Parental Order parents' who are employees, irrespective of how long they have been with their employer, may qualify for up to 52 weeks of adoption leave, providing they tell their employer at least 15 weeks before the baby is due that they intend to take adoption leave in respect of the child.  If the employer requests them to do so, the parent must provide a statutory declaration that they will apply for a parental order for the child with their spouse or partner and expect that order to be granted. If the parent that takes adoption leave has earned the lower earnings level (currently £111 a week; £112 a week from April) in an 8 week test period, and meets the test for 26 weeks' continuous employment, that parent will also qualify for up to 39 weeks of statutory adoption pay, so long as they comply with the notification and evidence requirements.
From 5 April statutory adoption pay will be payable at a rate of 90 per cent of salary for the first 6 weeks – like statutory maternity pay. The remaining 33 weeks will be paid at the lower of 90 per cent of salary or the flat rate (£139.58 from April). Only one of the parents may claim adoption leave and adoption pay, even if both of them are eligible. Where this occurs, they must decide between them who will claim these rights. The other parent, if employed, may be entitled to 1 or 2 weeks' paternity leave and pay if they meet the requirements.
'Parental Order parents' who claim adoption leave or adoption pay will, like adoptive parents, be able to reduce the amount of adoption leave and pay they take and share the untaken balance with the other 'Parental Order parent'. To do this the parents will need to opt in to the new shared parental leave and pay system. This means that both parents can stay at home together with their new baby from the birth for up to six months, or they can stagger their leave so that one of them is always at home with their child in the first year, if that is what they choose to do.
None of these new rights for 'Parental Order parents' affect the right of the surrogate mother who gives birth to the child. She will continue to be entitled to 52 weeks of maternity leave to recover from the birth, and to statutory maternity pay or maternity allowance if she satisfies the eligibility conditions.