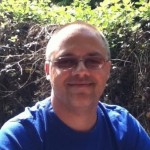 We receive a number of complaints each year about modelling 'agencies' telling wannabe models that the best way to break into modelling is to pay for a portfolio. This is not strictly true, as model agencies will generally build a portfolio for you from the photos taken when you work.
There are, unfortunately, opportunists who will try and take advantage of those who want to break into the world of modelling. They may well represent themselves as model agencies, but all they are really offering are photo shoots or make over days. Some of these will be genuine photo studios and make over companies, but you should be careful when contacting them.
There are a number of 'agencies' who are nothing more than photographic studios or 'modelling platforms', who will create a portfolio for you, on the basis that this will help you when you approach a modelling agency and get work. In most cases it won't. They may even offer to assess you to see if you are suitable to be a model, and will offer you a contract if you are.
If the company is a genuine modelling agency, they are not allowed to charge you an upfront fee, including deposits, for a photo shoot or an assessment day. They can charge a fee for photo services, but only after a 30 day cooling off period. They can take the photos during this time, and can send you an invoice. They could potentially seek a debit or credit card authorisation, but must not process it until the 30 days are up. You have the right to cancel during this 30 day period, and they are not allowed to charge you any money – however, you may also find that you have no right to the photos as you have not paid for them.
If you are asked to pay a refundable fee to book an assessment day or photo shoot, don't!
Here are some warning signs to look out for:
Are you being asked to pay a small deposit to confirm a booking and to ensure you do turn up on the day?
Do they say you need a portfolio to break into the world of modelling?
If you are on the premises, do they take a few snapshots, ask you to wait a few minutes and then tell you that you have what it takes to be a model, and introduce you to one of their model advisers?
Have they said that you need to agree to pay for the portfolio and/or CD of images; if you don't they will be deleted and you can't have them after that day?
If any of these happen, walk away. If you have been in any of these situations, then you may be able to make a complaint to Trading Standards. If they have offered to find you work, in writing, then you can contact the Pay and Work Rights Helpline for advice, and if needed, register a complaint that will be investigated.
Remember, genuine model agencies won't ask you to pay a penny up front.